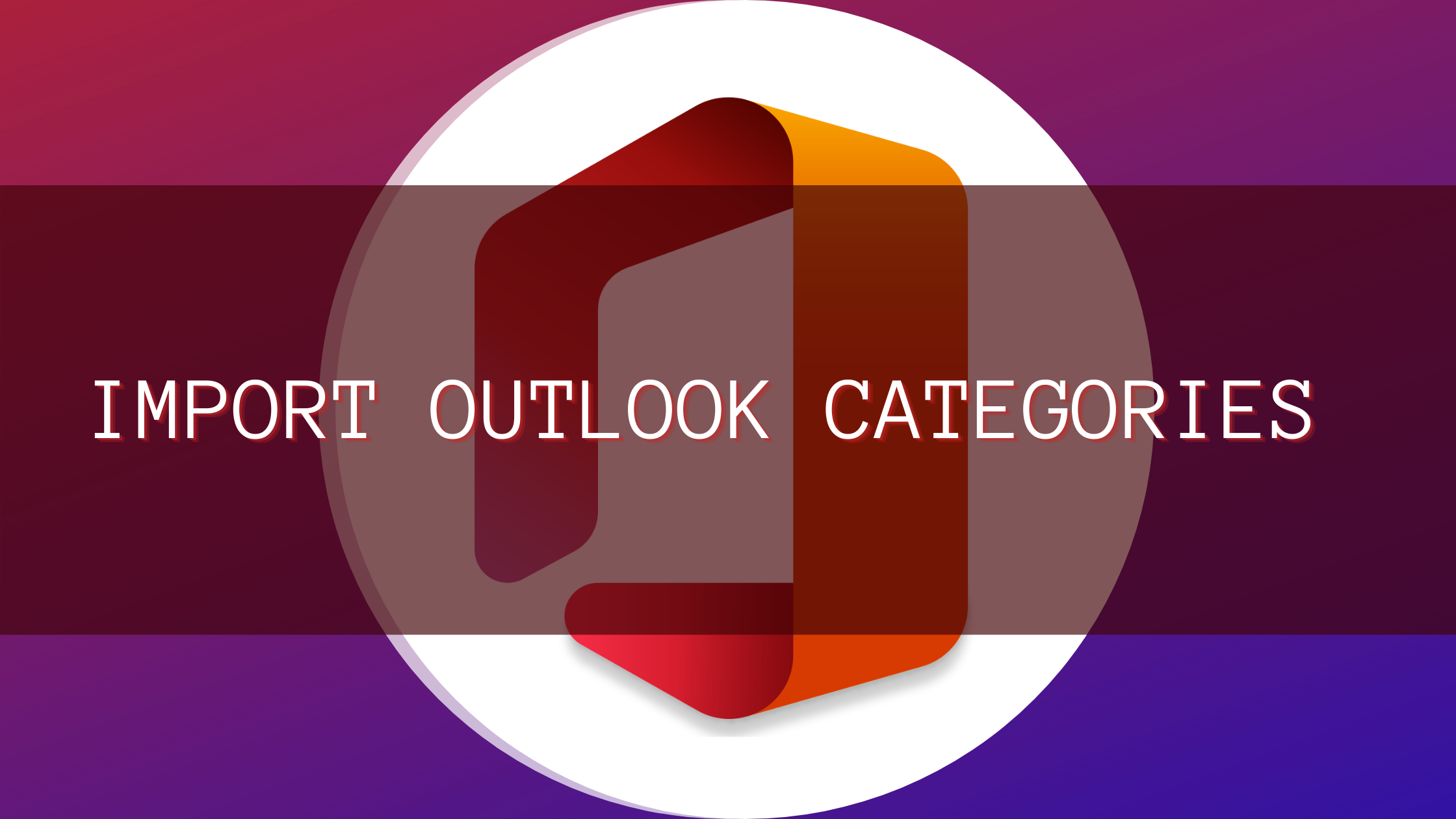 How to Import Outlook Categories in just 10 steps
Preface
How can we get the categories from an old profile to a new profile or an old computer to a new computer? I had recently intervened in a difficult situation for our CEO categories missing on his Exchange Server mailbox. We all know that the categories are stored within the mailbox, but for this user, because of a corrupt database and mailbox missing on the database the mailbox had to be created on the new database, and emails are moved from an old DB and his OST file. When our CEO started the outlook and started working, he found his categories were missing and he contacted me to get them restored. I went to his PC and opened the old profile and did the following to Import outlook categories.
Open Outlook on your old profile or your old PC and click on the notes icon at the quick launch section.

From the Ribbon menu click New note.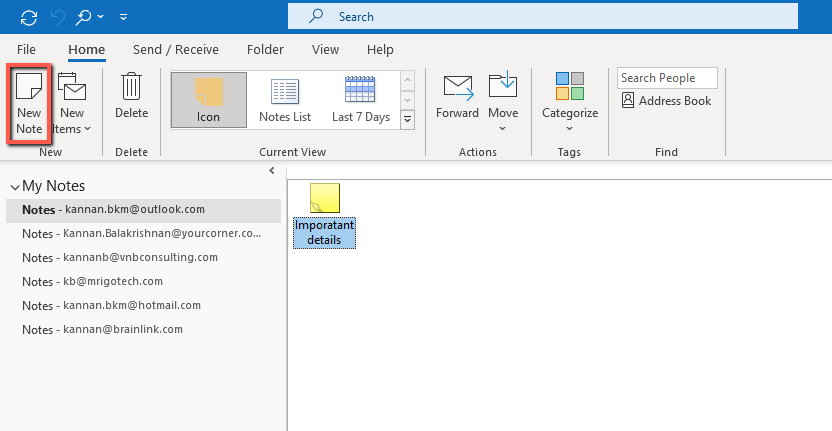 Create a New note called categories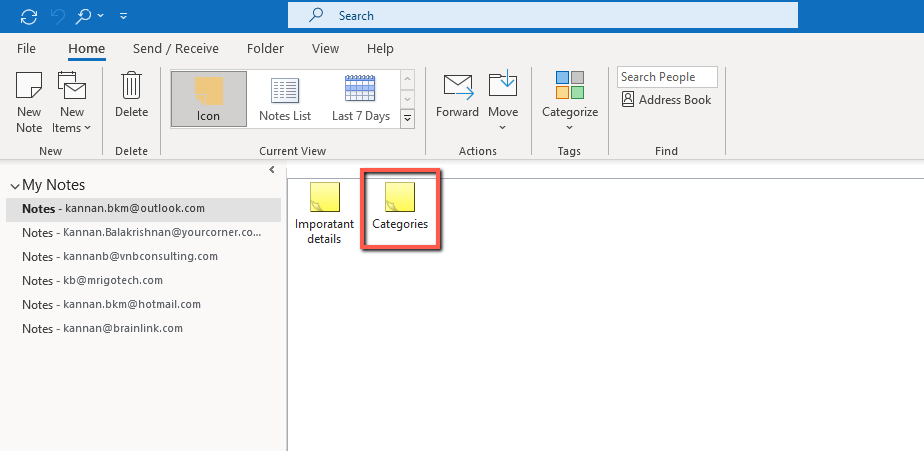 Right-click the Categories icon and click on categories and All categories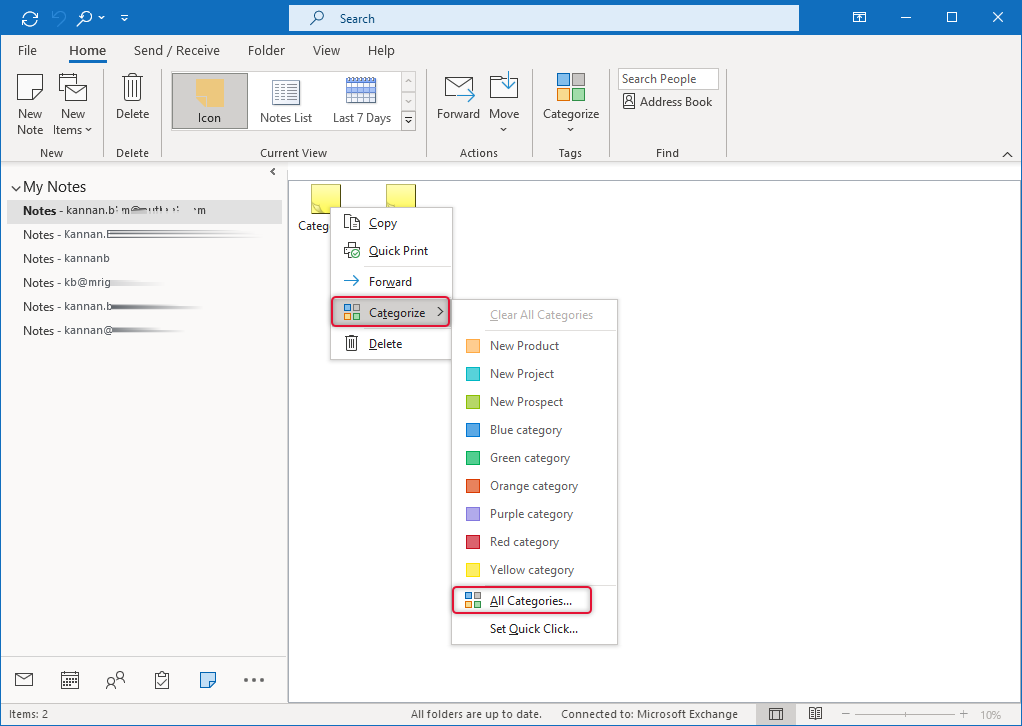 Select the categories you want to import to the new profile.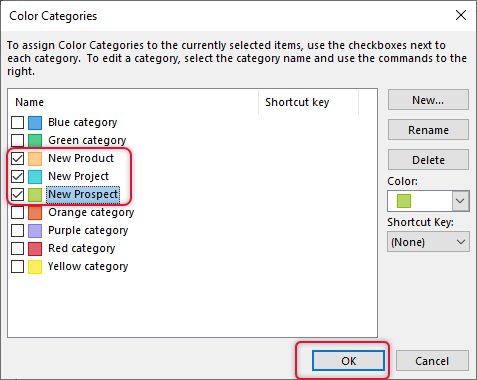 Select the Categories icon and from the file menu, click save as and save as msg extension file.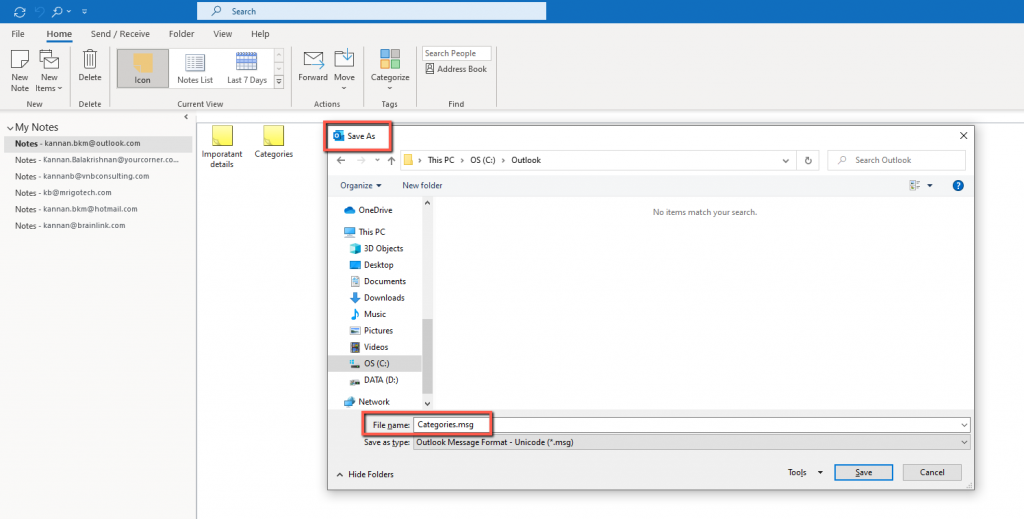 We have saved the categories list as a msg file, now launch the new profile if it is in new PC take the file to new PC and launch the Outlook App. On the new profile go to Notes and drag the categories.msg file saved previously to the Notes pane.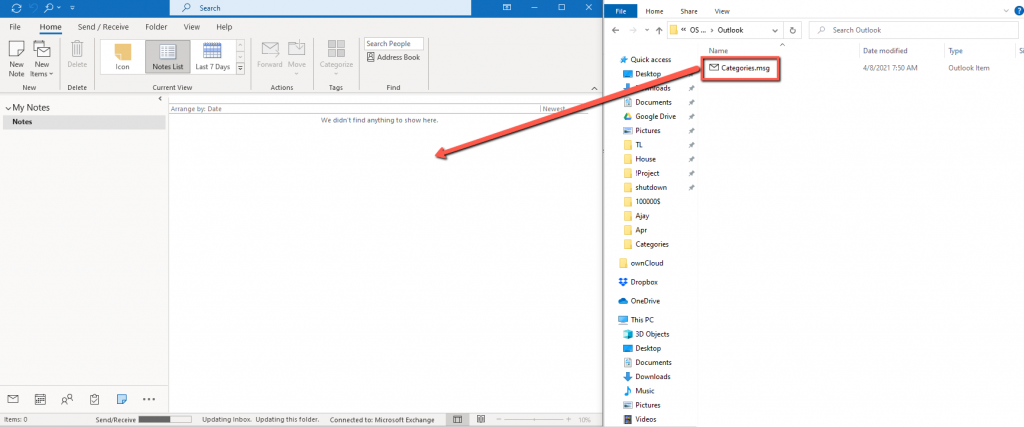 Now you would see the categories note dragged and the categories that you have selected previously showed on the bottom of the note.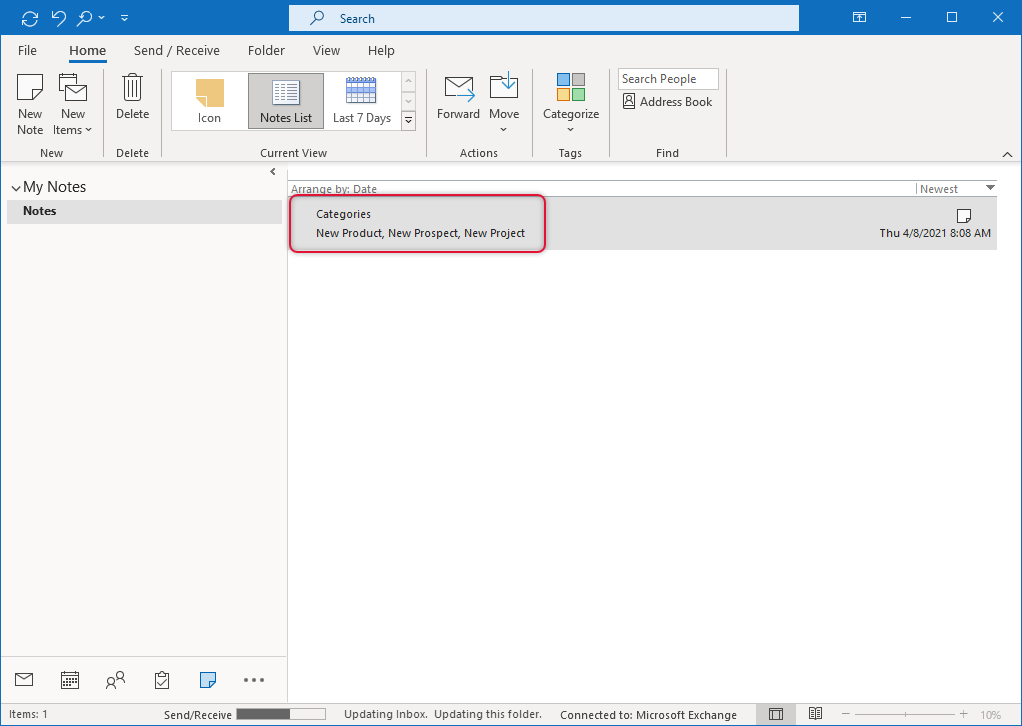 Right-click the top of the data file and select Data File Properties.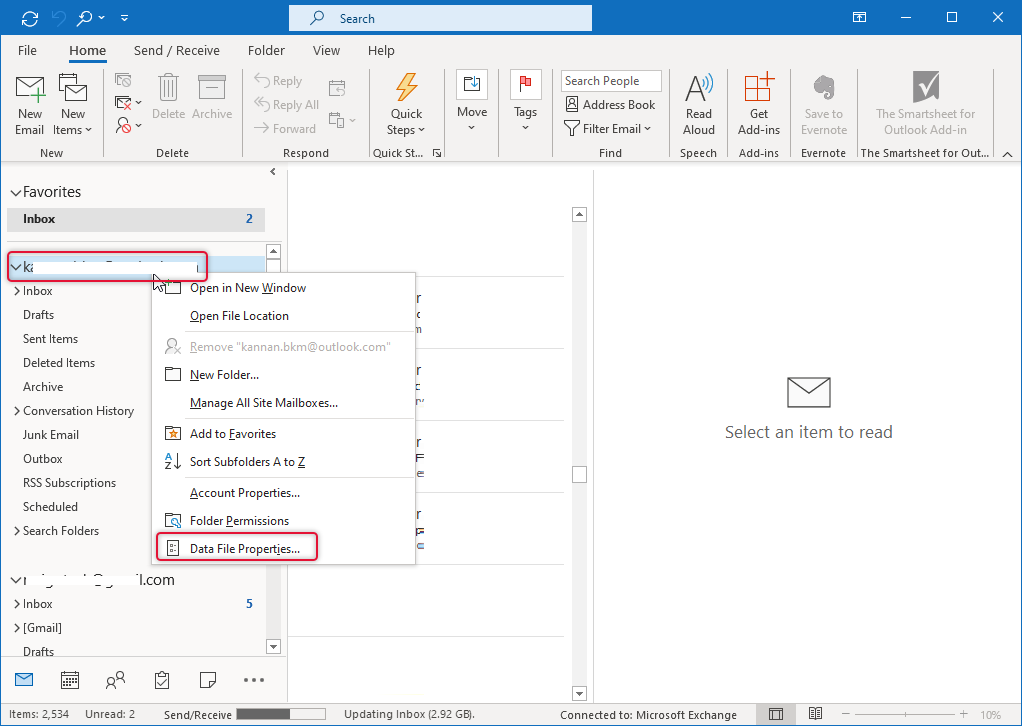 On the properties, window click "Upgrade to Colour Categories" and click OK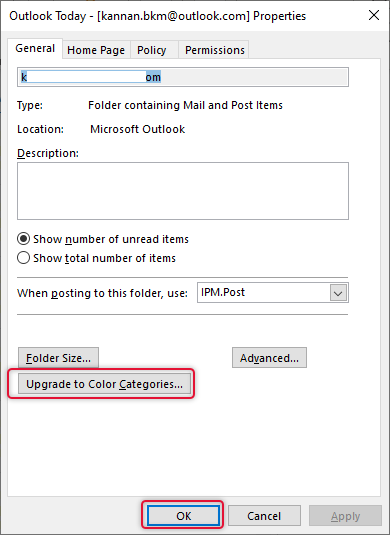 Click Yes to pop up asking for confirmation.

Now if you go to Categorize, you would see the imported categories in the list.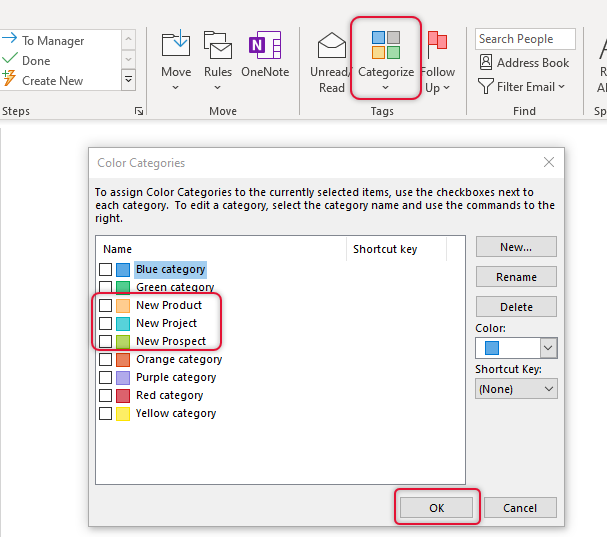 Conclusion
In this article, we saw how to import Outlook Categories from the old profile to the new one. I'm glad to receive your feedback and suggestion, you can send them through the comments box below.